FINANCE AND INSURANCE
Gilbert has become a hub for growth in the finance and insurance industry. Explore why Greater Phoenix, including Gilbert, is a top market choice for those businesses looking to expand or relocate.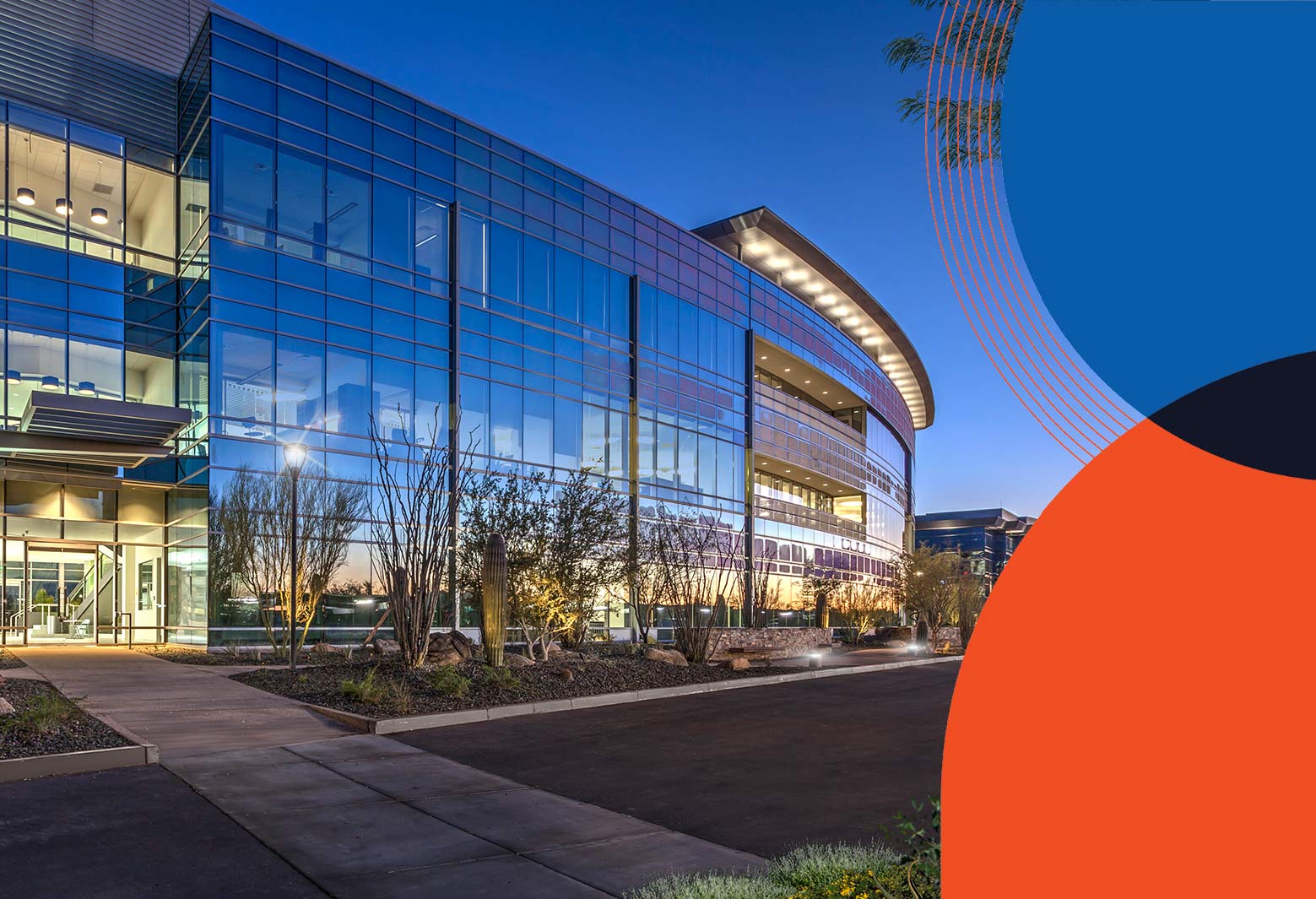 Companies worldwide are finding success in Gilbert, and Arizona, thanks to competitive operating costs, low taxes, a diverse workforce, and Arizona's FinTech Sandbox.
The concentration of finance and insurance companies is 70% higher in Greater Phoenix than in the rest of the country…and Gilbert is a leading location of choice in the region.
By creating a pro-business environment for companies looking to expand or relocate, Gilbert has become a hub for the finance and insurance industry. Gilbert has been recognized by industry experts for its continuous supports of businesses, reducing regulatory burdens, and striving to work collaboratively with the business community.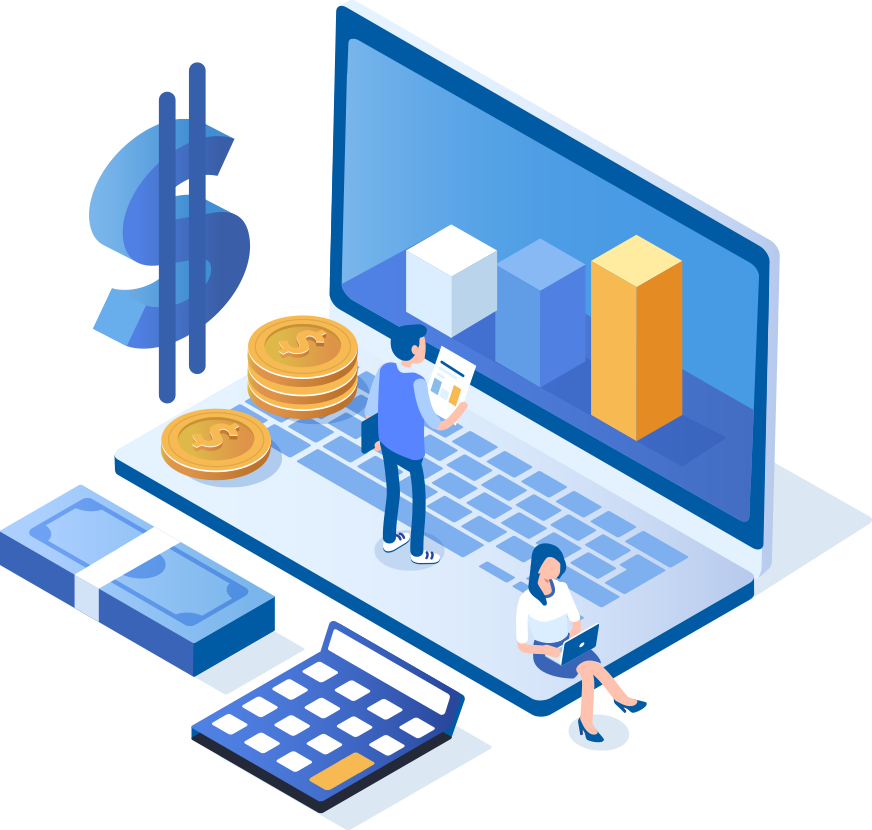 ADVANTAGEOUS
BUSINESS CLIMATE
Companies within the finance and insurance industry benefit from Arizona's pro-business climate that includes lower operating costs, no corporate franchise tax or business inventory tax, and a highly educated workforce.
QUALITY JOBS
TAX CREDIT
Arizona offers the Quality Jobs Tax Credit which provides $9,000 of tax credits over three years for qualifying companies. The primary goal of this tax credit is to encourage business investment and the creation of high-quality employment opportunities across Arizona.
EDUCATED WORKFORCE
Arizona's higher education institutions provide exceptional training in career fields that support the finance and insurance industry. Arizona's premier public institutions of Arizona State University, the University of Arizona, and Northern Arizona University are joined by leading private institutions like Grand Canyon University, Park University, Ottawa University, and Benedictine University in delivering a wide range of programs and collaborative partnerships that benefit the industry.
Number of Jobs in Finance and Insurance
Finance and Insurance Jobs Within a 30-Minute Commute
Notable Finance and Insurance Companies in Gilbert
Mapfre Insurance
Morgan Stanley
Amerifirst Financial
FBL Financial Group Inc
UnitedHealth Group
Bank of America
Merrill Lynch
TruWest Credit Union
ExpressOne Mortgage Corp.
Unison BankArizona Group Inc.
MidFirst Bank
Farmers Insurance
Cincinnati Insurance
Northeast Mortgage Corp.
Vantage West Credit Union
JPMorgan Chase Bank
Wells Fargo
On Q Financial Inc
REGIONAL AND LOCAL ASSETS FOR FINANCE AND INSURANCE
Gilbert, and Arizona, is known as a hotbed in the U.S. for the finance and insurance industries and is the sixth-largest sector in the country. Many notable companies have chosen to move to or expand into the area, where they benefit from a highly talented workforce, unbeatable quality of life, and competitive operating costs.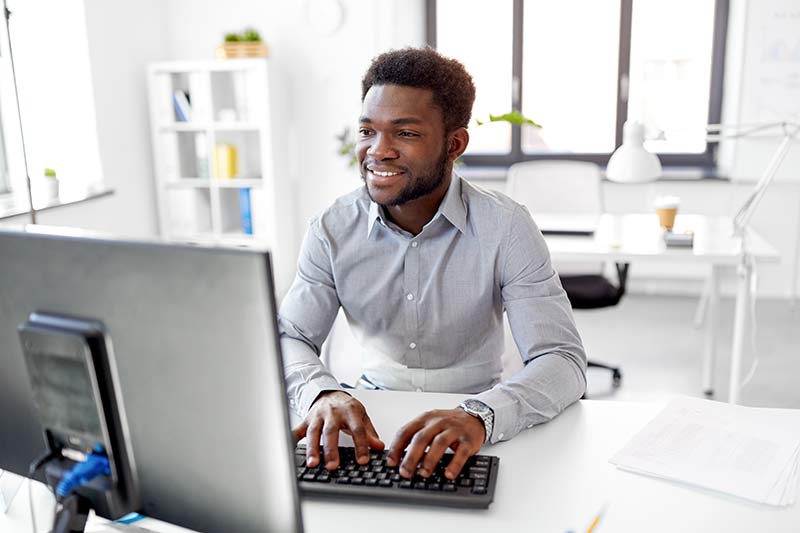 Arizona's FinTech Sandbox:
Arizona became the first state to launch the "FinTech Sandbox" in the U.S. This Regulatory Sandbox Program (RSP) eases regulatory burdens for financial service companies and allows them to test innovative products and technology in the market for up to 24 months. During this time, businesses do not need to obtain a license or other authorizations that might otherwise be required.
Higher Education:
Arizona's higher education institutions have implemented innovative financial and insurance-focused programs. Local employers benefit from a talented and diverse workforce from Arizona State University, University of Arizona, Northern Arizona University, and more local educational institutions.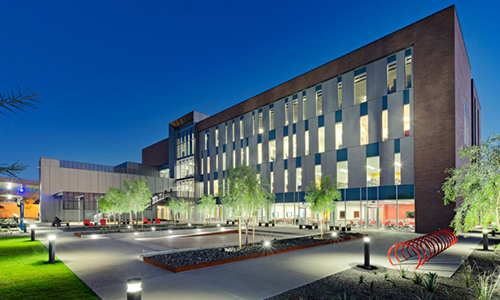 Site Selection Assistance
Gilbert offers clients a pro-business environment and an array of available properties and land, including shovel-ready sites, build-to-suite, and more. Clients will receive confidential site selection assistance to ensure a smooth entrance into Gilbert and a connection to key resources.
In-Depth Market Data and Analysis
When choosing a location for your expansion or relocation, having access to necessary data is key. The Gilbert Office of Economic Development can provide necessary data on labor force, educational levels, salary information, and more.
Assistance in Growing Your Business
Gilbert is focused on fostering entrepreneurship and innovation within the community. From no-cost education and business resources to working with regional partners to build an Angel Investor Network, we're dedicated to helping your business find success in Gilbert.
Connectivity to Key Resources
The Gilbert Office of Economic Development can assist your company in making key connections, such as workforce and training programs, local educational partners, Gilbert business leaders, and other industry-specific business resources.
"We are excited about our expansion in the Phoenix area given the diverse and talented market. This new office is central to supporting our long-term growth strategy and a testament to the investment we are making in our digital offerings and the expected growth across our Wealth Management business."
"We'll have three-million square feet of office space and half a million square feet of retail. This site has the capacity to house upwards of fifteen-thousand jobs here."
"Our partnership with the Town of Gilbert Office of Economic Development has been a driving force behind our expansion," said Dan Leckelt Co-CEO. "Gilbert is a growing community with skilled and technical workers, a large supply chain, and a progressive environment that made this facility a reality."
Kinective, a leading provider of connectivity, workflow, and analytics software for the banking sector, opened their newest office space in Gilbert, Ariz. at Rivulon, Nationwide Realty's $1 billion development in the southwest quadrant of the Town. Kinective will...
read more
TELL ME MORE ABOUT GILBERT'S FINANCE & INSURANCE INDUSTRY