MANUFACTURING
Gilbert, Arizona is dedicated to creating a pro-business environment for companies looking to expand or relocate. With a competitive operating environment, simplified tax systems, and some of the lowest corporate and individual tax rates across the country, Gilbert is your next business destination.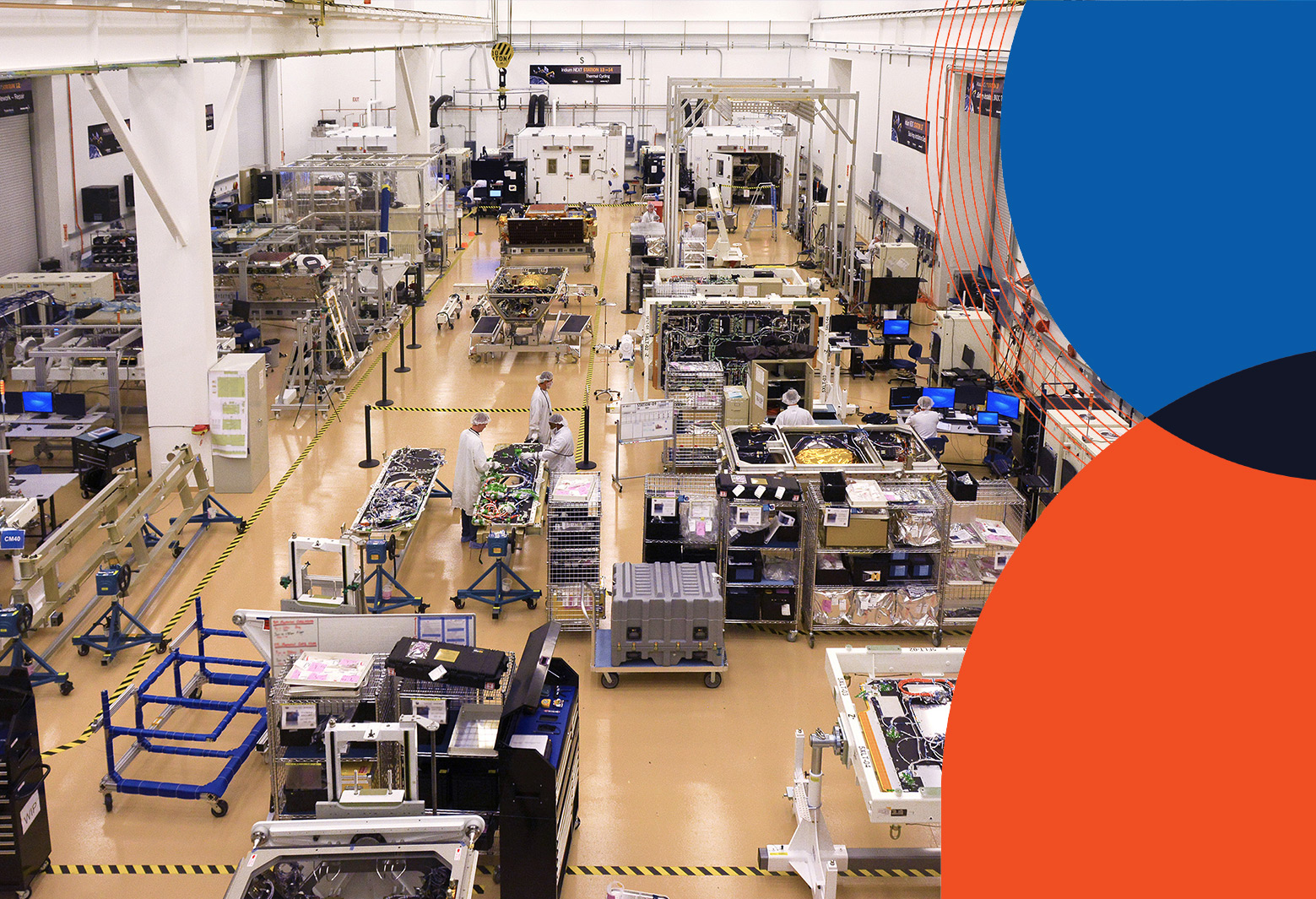 Accessibility to Workforce Talent
With convenient market accessibility, an abundance of skilled labor, and an affordable operating environment, Arizona continually ranks as one of the best states for manufacturing. Over 3,000 manufacturing establishments call the Phoenix metro home, allowing them to access over 34 million consumers within a half-day truck haul. Gilbert-based companies enjoy benefits from decades of investment in local education and workforce development initiatives.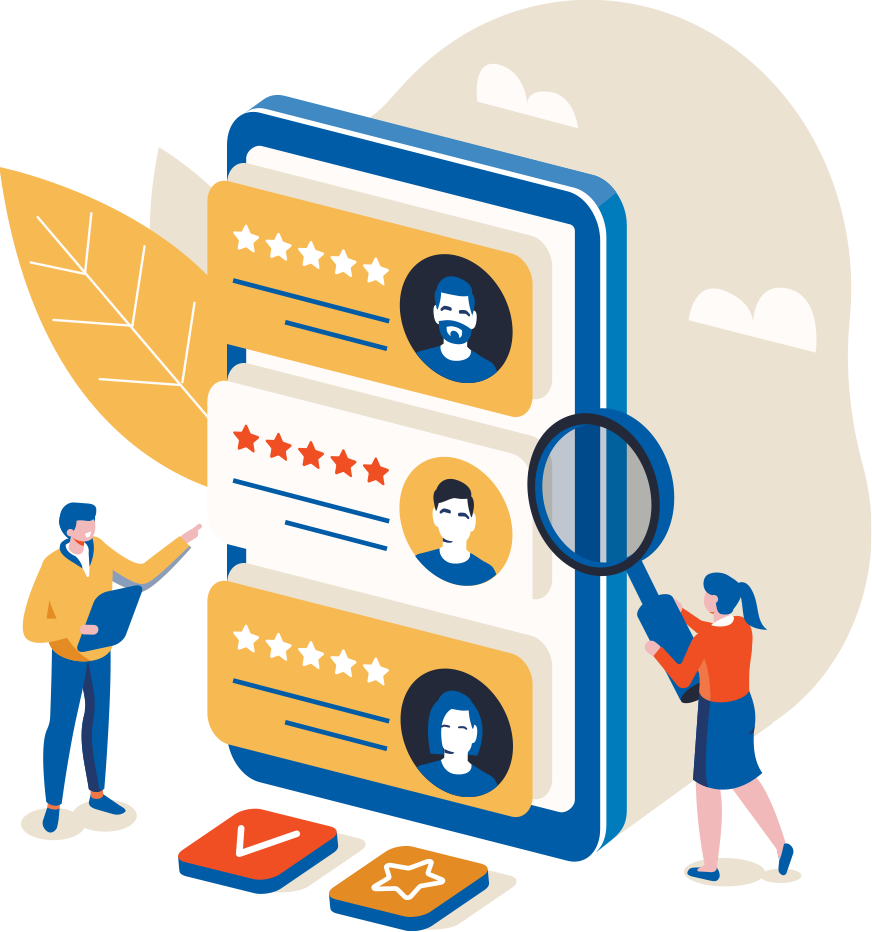 Advantageous Business Climate
Companies benefit from a pro-business climate that offers low business costs, no corporate franchise tax or business inventory tax, and skilled workforce.
Enhanced Permitting Services
Gilbert offers client services such as 60-Day Permitting, Over the Counter Plan Review, Express Permitting, Permit by Appointment, One & Done, and At-Risk Plan Review.
Skilled Workforce
Companies like Northrop Grumman, Curry Supply Company, and Lockheed Martin all benefit from the highly skilled workforce in Gilbert.
Market Access
Gilbert offers a multimodal transportation network that provides access to clients, workforce, and supply chains enhancing logistic capabilities and reducing operational costs.
Number of Manufacturing Jobs
Manufacturing Jobs Within a 30-minute Commute
Interested in learning more?
Contact our team. We're here to help you.
Site Selection Assistance
Gilbert offers clients a pro-business environment and an array of available properties and land, including shovel-ready sites, build-to-suite, and more. Clients will receive confidential site selection assistance to ensure a smooth entrance into Gilbert and a connection to key resources.
In-Depth Market Data and Analysis
When choosing a location for your expansion or relocation, having access to necessary data is key. The Gilbert Office of Economic Development can provide necessary data on labor force, educational levels, salary information, and more.
Assistance in Growing Your Business
Gilbert is focused on fostering entrepreneurship and innovation within the community. From no-cost education and business resources to working with regional partners to build an Angel Investor Network, we're dedicated to helping your business find success in Gilbert.
Connectivity to Key Resources
The Gilbert Office of Economic Development can assist your company in making key connections, such as workforce and training programs, local educational partners, Gilbert business leaders, and other industry-specific business resources.
Recent Expansions in Gilbert


Curry Supply Company
Curry Supply Company, a manufacturer and dealer of commercial service vehicles, purchased the former Silent-Aire property in January of 2020. Curry expanded into to Gilbert to accommodate their growing operations and extend support assistance for their west coast clients.


Prenexus Health
Prenexus Health produces one of the worlds' first organic prebiotic ingredients from high fiber sugarcane for use in foods, beverages, and dietary supplements. With Prenexus Health expanding into Gilbert, 49 jobs and 39,000 square feet were added.


Footprint
Footprint is a sustainable technology firm focused on reducing or eliminating plastics through the development and manufacturing of revolutionary technologies. Footprint's headquarters are located in Gilbert and when they expanded their operations, they added 285 jobs and 131,796 square feet.
Notable Manufacturers in Gilbert
Curry Supply Company
Bob Dale Gloves
Pure Logic Industries
Skin Actives
C & B Piping, Inc
Rigid Industries
Kapture Prefab
Imaginetics
Tomar Electronics Inc
Adept Life Sciences
Andersen Corporation
Hawkeye Precision
S H Steel Co Inc
R X Systems Inc
Butler Chemicals Inc
Aspect Systems Inc
Herbally Yours Inc
Bio Huma Netics
GPMI Co
EDUCATIONAL ASSETS FOR MANUFACTURERS
Maricopa Community Colleges, one of the largest community college networks in the nation, produces top two-year technical talent with 270,000 students. Chandler-Gilbert Community College offers educational programs centered on careers in manufacturing. The college focuses on three major sub-categories primarily found in the Phoenix market:
High-Tech Manufacturing:
The manufacture of high-tech equipment such as computers, semiconductors, electronic instruments, and communications equipment.
Aerospace:
The manufacture of aircraft, aircraft engines, rockets, missiles, space vehicles, and navigation equipment for both the military and civilian markets.
Other Manufacturing:
All other manufacturing areas, including food and metals processing, clothing, chemicals, furniture, machinery, electrical, and transportation equipment manufacturing.
The East Valley Institute of Technology offers an adult education as well as a high school education Precision Manufacturing program that allows students to learn the setup and operation of modern, manual and computerized tools used by machinists, die and mold makers, and skilled professionals in the manufacturing industry. Through this program, students will develop leadership, management, quality control, business and customer relations skills while working towards national certifications.
"Today's groundbreaking event marks an expansion that is expected to create full-time, high-wage jobs locally with potential for additional job growth," said Frank DeMauro, vice president and general manager, tactical space systems, Northrop Grumman. "This expansion also continues the long history of developing innovative aerospace products in the Gilbert area that help customers achieve mission success while creating new aerospace jobs in the region."
"We are excited to become part of the Gilbert, Arizona, community, where we are confident the local workforce will take an active role in our continued growth by embodying those very principles. This move will support our strong growth nationally by allowing us to better serve our expanding base of west coast customers."
"Our partnership with the Town of Gilbert Office of Economic Development has been a driving force behind our expansion," said Dan Leckelt Co-CEO. "Gilbert is a growing community with skilled and technical workers, a large supply chain, and a progressive environment that made this facility a reality."
Manufacturing Announcements in Gilbert

This story was written by Corina Vanek and was originally published on the Phoenix Business Journal. A Valley building components manufacturer is moving its headquarters from Tempe to Gilbert after leasing 140,000 square feet. Kapture Prefab manufactures prefabricated...
read more
TELL ME MORE ABOUT GILBERT'S MANUFACTURING INDUSTRY