Gilbert Office of Economic Development Staff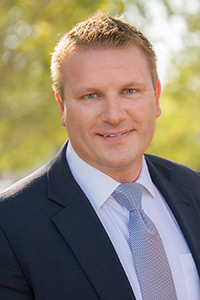 ---
Role: Oversees all facets of the Office of Economic Development including capacity development; coordinating, implementing, and negotiating development agreements for regional economic development projects; developing annual work plans and budgets; overseeing capital funding campaign and administering grants and contracts.
View Bio
Bio: Dan is currently the Economic Development Director for Gilbert, Arizona and is responsible for attracting, growing and expanding business and industry.  In this executive leadership role with Gilbert he oversees the administration of a $1.8 million dollar departmental budget and a $5 million dollar reserve fund for deal closing.  In 2013, the Gilbert Office of Economic Development earned the Accredited Economic Development Organization (AEDO) status through the International Economic Development Council (IEDC) and ended the year with a transactional activity exceeding $198,000,000.
Prior to his employment with Gilbert he was employed by the City of Tempe for six years as an Economic Development Specialist where he was responsible for implementing projects and programs that support commercial, office, and industrial expansion.  In that role, he provided financial and economic information to existing businesses including the availability of state and local incentive programs, workforce/job training initiatives, and financial assistance programs.
Prior to his employment with the City of Tempe, Dan was employed by Raymond James Consulting, a national technology and solution delivery consulting group where he provided pre/post technical expertise, positioning strategies, requirements definition, market and business analysis, project management, application development and data warehousing/business intelligence solutions.
Dan has served as a contract consultant with IBM Global Business Services and other national services firms where he acted as a Business Analyst and Project Manager on various business intelligence and facility acquisition projects.  He started his career as the Manager of Foreign Direct Investment for the World Trade Center and was accountable for program development activities targeting European markets and international trade.
Mr. Henderson is a Certified Economic Developer and holds an undergraduate degree in Management and Finance and a Master of Business Administration with a concentration in Computer Information Systems.  He is an Adjunct Faculty member for Chandler-Gilbert Community College in the Business and Computer Studies Division and is a graduate of Tempe Leadership.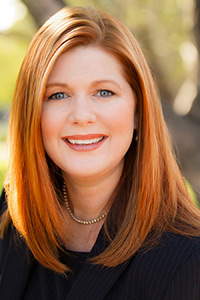 Jennifer Graves, CEcD – Deputy Director
---
Role: Oversees the business development line of service, executing on initiatives and activities to facilitate both business attraction and local business retention and expansion. Provides operational support to the Office of Economic Development.
View Bio
Bio: Jennifer is an economic development professional with over 16 years of experience. During her career she has had the opportunity to engage in every aspect of the profession, from market research, to strategic planning, to business attraction and retention.
Prior to joining the Gilbert team, she served as a Project Manager for the City of Mesa where one of her key projects was the development of the Mesa Center for Higher Education. She has also held positions as Economic Development Specialist for the City of Scottsdale and the Director of Business Retention & Expansion for the Greater Flagstaff Economic Council. While at the City of Scottsdale, Jennifer managed the relocation, expansion and retention of 21 businesses, representing over $12 million in capital investment and 1,500 new or retained jobs. In Flagstaff, she was responsible for the management and implementation of a dynamic retention and expansion program that resulted in 12 local companies applying for and receiving Arizona Job Training Grants, totaling over $850,000, to train 136 net new employees and 581 incumbent employees.
Jennifer earned an MS in Applied Economics from the University of North Texas and a BS in Regional Development from the University of Arizona. In 2009 she also earned her Certified Economic Developer (CEcD) designation. She is currently serving as the President of the Arizona Association for Economic Development (AAED) and is a member of the International Economic Development Council (IEDC).
A native to Arizona, she is also very active in the community and spends much of her spare time volunteering for a variety causes. Most notably, she served as President of the Anne Rita Monahan (ARM) Foundation for five years which raised over $100,000 to fund ovarian cancer research at the Translational Genomics Research Institute (TGen).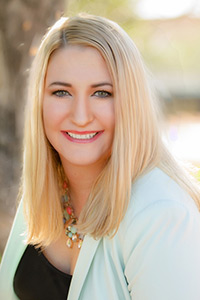 Amanda Elliott – Redevelopment & Heritage District Liason
---
Role: Amanda is in charge of development and merchant relations within the Heritage District.
View Bio
Bio: Amanda Elliott has served in the office of economic development for Gilbert, Arizona in since 2012.
Prior to joining Gilbert, Amanda worked for Gilbane Building Company, a national real estate development and construction company. In her tenure at Gilbane, Amanda held a number of roles including Associate Manager of Business Development, National Sales Services Manager, and Marketing Manager. Some of her key achievements include reorganization of the Phoenix marketing department, transition of prospects into clients – thereby leading the Arizona office to surpassing its $2 million sales goal, and serving as a national marketing manager to develop and transform Gilbane's marketing approach from a regional focus to a national focus.
Amanda worked as the Western Region Public Relations Manager for Barton Malow Company where she executed all aspects of the public relations efforts for the Western Region. She also worked at Turner Construction Company where she served in a number of roles including Marketing Coordinator and Marketing Assistant.
Amanda holds a Bachelor of Science in Marketing and a Certificate of International Business from Arizona State University. She is a member of numerous organizations including the Public Relations Society of America Phoenix Chapter where she previously served as a member of the Board of Directors from 2007 – 2010, University Relations Chair and Membership Chair and the Arizona Association of Economic Development (AAED) where she previously served as Chair of the Public Relations Committee and the Phoenix East Valley where she participates on the marketing/branding committee.
Amanda was awarded the AAED Economic Development Distinguished by Excellence for New Member of the Year in 2007 as well as the Gilbert Mayor's Best in Class Award in 2013.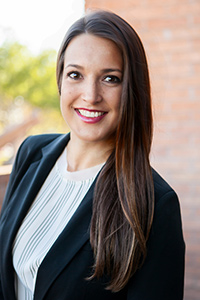 Lauren Conangla – Business Attraction
---
Role: Responsible for establishing, developing and maintaining relationships with national and international businesses with the goal of bringing new investment and jobs to Gilbert.
View Bio
Bio: Lauren Conangla has served as the Business Attraction Administrator for the Town of Gilbert since September 2017. Her professional highlights include experience in destination marketing across Latin America and the Caribbean, public relations for Mall of America, and media planning for Target Corporation.
Lauren enjoys challenging others to be more environmentally aware, and takes pride in her numerous sustainability accomplishments across various companies for which she has worked. She spearheaded the process of digitizing decades' worth of vendor contracts for one corporation, and at another she founded both a "green" team and newsletter column.
During college, she studied Spanish language and culture in Spain, before earning bachelor degrees in both Spanish and Marketing from Augustana College, in Illinois. In 2015, after relocating from the Midwest to sunny Arizona, she spent a month as a marine conservation volunteer in southern Thailand, adding the 5th continent to her travel log.
Lauren is an avid outdoor enthusiast, traveler and yogi, who loves discovering local dining "gems" in new cities, something she has enjoyed greatly about working in Gilbert. Lauren believes strongly in supporting local businesses in order to help communities thrive and create a unique sense of place.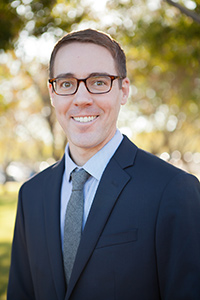 Glenn Schlottman – Tourism
---
Role: Using the Gilbert strategic plan for tourism, Glenn will be responsible for overseeing and executing all strategies related to the promotion of tourism within Gilbert.
View Bio
Bio: Prior to joining Gilbert, Glenn served as Chief of Marketing for Arizona State Parks and Trails, where he led all marketing and public relations for the agency. He is proud to have contributed to Arizona receiving the prestigious NRPA award for the Best Managed State Park System in the country. Glenn led a rebranding effort for the agency that included the launch of a new website. He worked closely with federal, state, and non-profit agencies and businesses to coordinate park promotions and campaigns, such as collaborating with REI on their Opt Outside movement.
Glenn also led community relations and marketing efforts at the Arizona Office of Tourism, where he designed and implemented a one million dollar cooperative marketing campaign to assist rural Arizona communities with tourism promotion. He worked closely with statewide partners and chaired the Arizona Council for Enhancing Recreation and Tourism.
Glenn began his career working with youth at a variety of community-based organizations, most notably the YMCA. He earned a Bachelor of Science from Michigan State University in Parks, Recreation and Tourism, and a Master of Advanced Studies from Arizona State University in Geographic Information Systems. He also holds a certificate from the University of Georgia in Marketing Research.
He loves all things outdoors and is an enthusiastic camper, hiker, mountain biker and traveler, easily drawn in by movies and music.

Cori Garcia – Marketing and Communications
---
Role: Cori is responsible for all internal and external economic development marketing efforts and communications.
View Bio
Bio: Prior to joining Gilbert, Cori served as the Marketing and Communications Manager for the Downtown Mesa Association, where she is proud to have successfully led a year-long rebranding process and campaign for the downtown. Through an expansion and redirection of marketing program strategies, Cori was able to gain national exposure for the area. In addition to marketing responsibilities, Cori avidly worked on installing public art projects in the Main Street Corridor, implementing new business retention and attraction strategies, and supported various City of Mesa initiatives.
Cori also held a position with the University of California, San Diego, focusing on creating marketing and event strategies to support university development goals and objectives. Several of the projects Cori worked on at the university won national awards through the Council for Advancement and Support of Education (CASE).
Cori earned a Bachelor of Science from the University of Phoenix with a focus on Hospitality and Tourism Management. She has been a resident of Gilbert for five years and is passionate about shopping locally and building her community.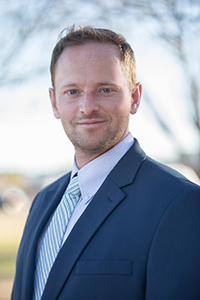 Alan Hoogasian – Data Scientist
---
Role: Alan is responsible for data collection, modelling, and analysis. He also provides the division with support and expertise in the areas of economic impact analysis and GIS.
View Bio
Bio: Alan can best be described as a regional scientist whose interests lie at the intersection of economics and computer science. In his work, he endeavors to bring technology to the forefront of modern challenges in economic development and regional planning. On a given day he can be found in such divergent pursuits as researching the fiscal impacts of a land use change, or automating a data-driven dashboard or statistical process.
Prior to joining the Gilbert OED team, Alan worked as a research economist at the Economic and Business Research Center of the University of Arizona's Eller College of Management. At EBRC, Alan was a key contributor to several team projects such as the Making Action Possible Dashboard and Arizona-Mexico Economic indicators. Other responsibilities included management of primary data collection, market research studies, and collaboration on several economic impact analyses.
Alan completed his undergraduate work at the University of Arizona and holds degrees from Boston University (M.A. '10) and the University of Wisconsin-Madison (M.S. '13). He is also a member the American Institute of Certified Planners (AICP). When he is not batch processing large quantities of data, Alan can be found batch processing large batches of chocolate chip cookies with his two kids, or watching the Wildcats destroy the Sun Devils.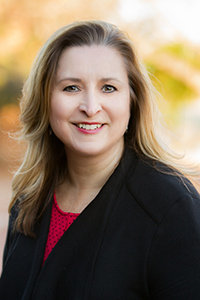 Jocelyn Smith – Executive Assistant
---
Role: Administrative support for the Executive Director and Office of Economic Development team.
View Bio
Bio: Jocelyn has almost 30 years of experience in State and Local Government working in many challenging positions. She began her career with the State of Rhode Island in the secretarial field working her way up to a supervisory level in financial management. She moved to Gilbert, Arizona in 2005 with her family, and resumed her career in 2006 for the Information Technology Department for the City of Phoenix. In 2007, she was hired as an Administrative Assistant for the Assistant Town Manager for the Town of Gilbert where she assisted on the Capital Improvement Plan (CIP). She later transferred to the newly created Budget Office where she was promoted to Budget Specialist and continued to assist the Budget Director on the CIP and other budget-related work. Prior to joining the Economic Development Department, Jocelyn worked for the Parks and Recreation Department as an Executive Assistant to the Department Director.