Why Gilbert
World Class Companies Choose Gilbert
With access to an educated and diverse workforce, a pipeline of emerging technologies from statewide universities, ease of market access, and an unbeatable quality of life, it is no wonder world-class companies choose Gilbert. Located in the southeast valley of the Phoenix metropolitan area, Gilbert, Arizona has seen an influx of world-class facilities, talents, innovations, and public private partnerships.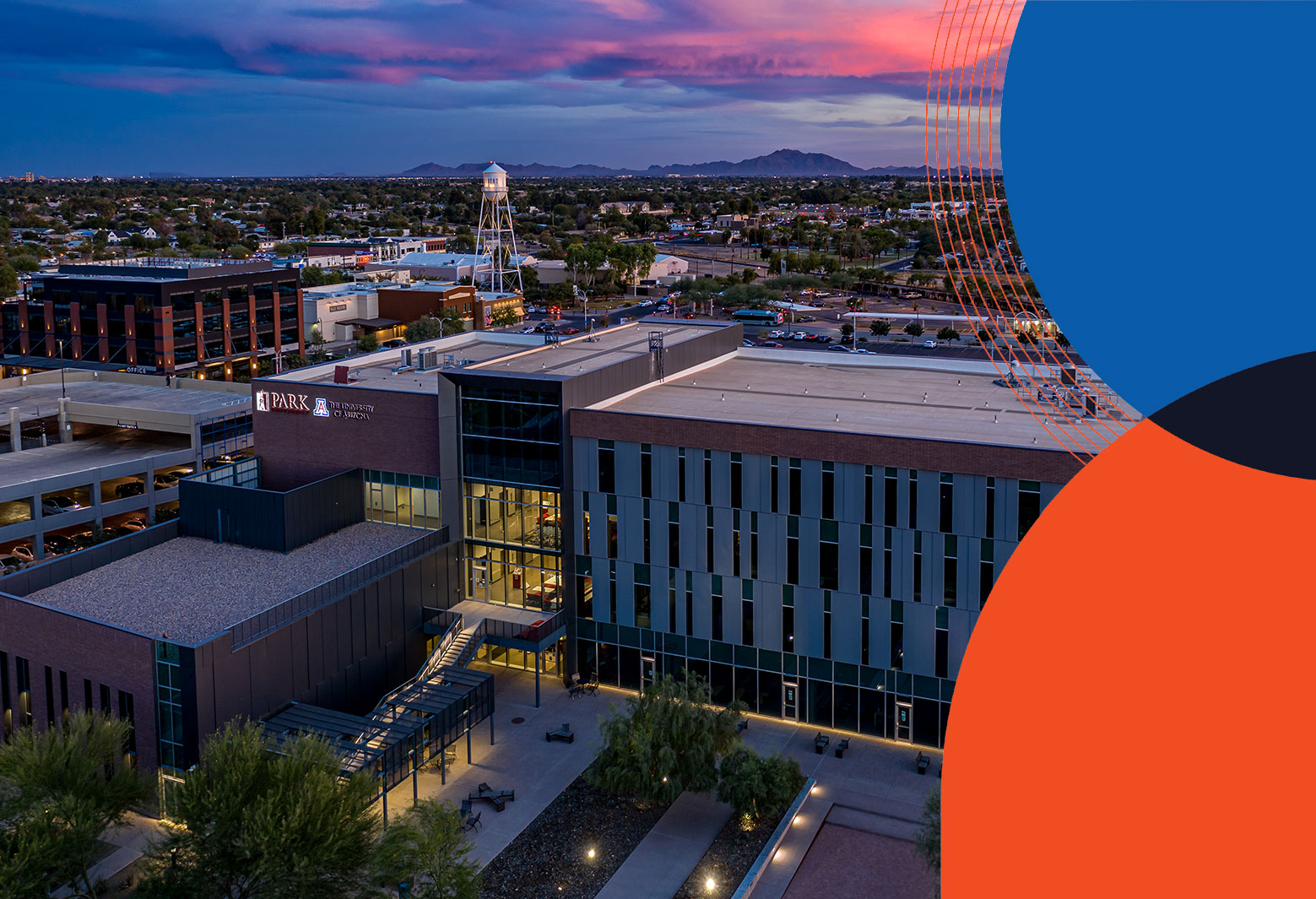 Booming in business and leisure activities, the community has been named:
AAA
AAA from all 3 major rating agencies.
#1
Most Prosperous City in the Nation
– Economic Innovation Group, 2017
#1
City where Millennials are Buying Homes
– SmartAsset, 2020
20th
Best City to Find a Job in the U.S.
– WalletHub, 2020
12th
Best Place to Live in America
– 24/7 Wall Street, 2017
7th
Place to Raise a Family in the U.S.
– WalletHub, 2019
10th
Safest City in America
-WalletHub, 2020
In addition, the development of intellectual property led Gilbert to being named one of the nation's Top 20 Thriving Cities with an average of 259 patents per year.
What more could you want?
Availability of Skilled Labor
Gilbert-based businesses have access to a specialized and educated workforce—with
260,000
residents, Gilbert is an educated community with
44
% of residents holding a bachelor's degree or higher, compared with
32.5
% nationally. In addition, employers have access to a workforce of 1 million individuals within a 30-minute commute.
"44% of residents hold a bachelor's degree or higher, compared with 32.5% nationally."
Decreasing Corporate Tax Rates
| | |
| --- | --- |
|  January 1, 2014 – December 31, 2014 | 6.5% |
|  January 1, 2015 – December 31, 2015 | 6.0% |
|  January 1, 2016 – December 31, 2016 | 5.5% |
|  January 1, 2017 – December 31, 2017 | 4.9% |
Corporate tax rates have decreased 1.6% since 2014. Visit our Taxes page for more information on Gilbert's competitive operating environment.
Collaborative Research and Development
Gilbert's focus on Science, Technology, Engineering, and Math (STEM) provides unique opportunities for collaborative research and development.
Nationally, STEM occupations in 2016 were over 8.9 million with a projected increase to 10 million by 2026. From 2010 – 2016, Gilbert has seen a 14% growth in STEM workforce, outpacing the national average by 3%.
Gilbert public school districts have placed a significant focus on building Gilbert's future STEM workforce by aligning educational curriculum with Gilbert's industry needs to provide for tomorrow's workforce. In fact, the school districts currently providing STEM focused curriculum offer STEM diplomas and partner with businesses like Orbital ATK in Project Lead the Way efforts.
Expedited Permitting
Gilbert has a plan review and permitting process that offers the most efficient permitting in the State of Arizona.
"The Town customized the development schedule for us and helped us to get into our business and into our location much faster to meet the needs of our customers."

-Brett Manning, VP of U.S. Operations, Silent-Aire
Unbeatable Quality of Life
One of the best places to live in America, Gilbert boasts sunny weather, safe neighborhoods, and an exceptional school system, as well as a wide array of outdoor and cultural attractions.
Visit Discover Gilbert to check out the wonderful amenities our community offers.
Advantageous Business Climate
Gilbert, Arizona also has an advantageous business climate with operating cost that benefit from low total payroll cost, including some of the lowest workers compensation and unemployment insurance in the country. Arizona also offers no sales tax on manufacturing equipment, no inventory tax, and is a right-to-work state.
Available Land & Buildings
Currently Gilbert has 3.9 million square-feet under development to meet the needs of future projects. In addition Gilbert has four employment corridors, each of which has build-to-suit opportunities and shovel-ready sites.
Visit our Available Property & Land page to learn more about the market here in Gilbert or jump over to the Employment Centers page to learn about the investment and notable employers in each district.
Close Proximity to Major Markets
Gilbert offers a multimodal transportation network that provides access to clients, workforce and supply chains, thus enhancing logistic capabilities and reducing operational costs.
Energy Availability and Closing Costs
Gilbert's electrical infrastructure is serviced by Salt River Project (SRP) with the capacity to service any client's increased electrical demand. Gilbert provides a unique opportunity for mission-critical, 24/7 operations as a result of low catastrophic risk and predictable climate. With average commercial electric costs at 5 to 7 cents per kilowatt-hour, the community offers a significant utility cost savings to large electrical power users.
Proximity to College / Technical Training
Gilbert is in close proximity to Arizona State University's Polytechnic Campus, Chandler Gilbert Community College as well as over 60 other colleges, universities, and technical schools within a 30-minute commute. This proximity to universities and technical schools provides unique workforce development opportunities as well as a pipeline of emerging technologies, both of which are crucial to companies looking to expand or relocate.
"With higher academic partners in the area preparing a highly educated workforce, it has really supported our innovation and research efforts."

-Lamont Yoder, Division President, Banner Health