Gilbert, Ariz.
– Gilbert, Arizona has been named the Best City for Business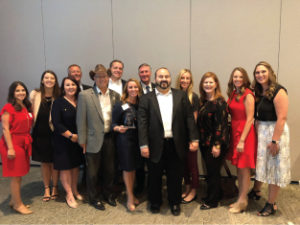 in Arizona by the Arizona Chamber of Commerce and Industry. The inaugural award was given to Gilbert for its commitment to supporting the role businesses play in driving economic development, reducing regulatory burdens on business, and working with the business community to improve the local quality of life.
"We are proud to be named the Best City for Business in Arizona," said Gilbert Mayor Jenn Daniels. "We work hard to ensure that our business community has what they need to be successful, from a strong educated workforce, land, resources and transportation options, to a good quality of life for their employees. When our businesses thrive, our entire community prospers."
Mayor Daniels accepted the award on behalf of the community at the Chamber's annual luncheon. You may find the original release on GilbertAZ.gov.