How Serious Integrated, Inc. is connecting humans to technology.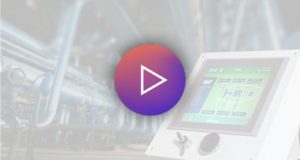 Founded in 2008 by 3 engineers from Intel and Microchip, Serious Integrated, Inc. is dedicated to simplifying and accelerating the deployment of modern LCD touch-screen interfaces and high performance IoT solutions. The company provides a comprehensive platform of embedded computing hardware, software and software development tools to industrial, commercial, and medical Original Equipment Manufacturers (OEMs) who want to modernize their operator interfaces and connect their equipment to the Internet of Things (IoT). Simply put, they connect humans with technology. Their products reduce the complexity complexity of dealing with today's 32-bit microcomputers and increase the security and reliability of remote Internet connections. Over the next 10 years, market analysts project that equipment sales related to the IoT will grow exponentially to 100's of billions of dollars.
Serious develops and manufactures embedded computing hardware and software specifically targeted to simplify and accelerate the design and deployment challenges faced by OEMs. Company innovations include creating a very high density hardware manufacturing supply chain, developing a unique systems architecture of hardware and software, and delivering an off-the-shelf set of hardware and software building blocks at attractive prices to support accelerated launches of modernized OEM products.
Serious recently relocated to the Loop202 Business Park in Gilbert, AZ, into a 10,000-square foot industrial building to accommodate current employment of 30 engineering and manufacturing professionals. The new building has sufficient space to accommodate roughly doubling employment and quadrupling sales over the next 18 months.
"Since our relocation to Gilbert at the end of February [2017], we've been surprised by the warm welcome we've received and the great location has given employees a wide range of choices for amenities," said Terry West, CEO of Serious Integrated. "During our selection process we evaluated all the surrounding areas in Chandler, Mesa, and Queen Creek. Gilbert offered us the right facility at the right price and allowed us to relocate in less than 90 days."
Recently, Serious was tasked by a new customer, Stoelting Food Services in Kiel, WI, to develop a modern, iPhone-like operator interface for a frozen yogurt machine. This new interface will allow major consumer brands to provide their franchisees and corporate retail locations with machines connected across the country to regional and corporate operations centers where machines can be monitored for operating parameters and malfunctions, automatically dispatching service teams to reduce unscheduled downtime.
For more information about Serious Integrated please visit www.seriousintegrated.com and be sure to check out our Snapchat story to see an exclusive behind-the-scenes tour.
Save